10 highest-paid CEOs of health insurance companies – MedCity News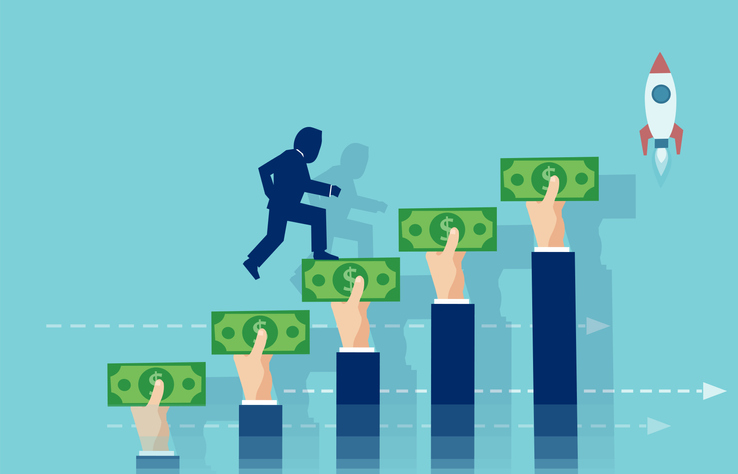 Clover Health Investments CEO Vivek Garipalli was the highest paid CEO of any publicly traded U.S. health insurance company in 2021, a Friday report by S&P Global Market Intelligence found. Meanwhile, former Centene CEO Michael Neidorff was the only one who experienced a decrease in compensation year over year although unlike Clover Health, Centene's stock actually increased in the previous 12 months.
The ranking is based on total adjusted compensation of CEOs for companies that earn a large percentage of revenue from managed care premiums and are listed on one of the major U.S. stock exchanges as of Dec. 31, 2021. Data was compiled on August 17.
Garipalli chose to forgo any compensation besides equity awards for 2020 and 2021. However, he received $389.6 million in stocks in 2021. Clover Health announced in August that he will depart as CEO in 2023, but will work with the company as its executive chairperson. In the past 12 months of Garipalli's tenure, the company's stock has lost more than half of its value — falling to a low of $2.93 on Monday from a high of $8.12 on Aug. 23, 2021.
The second-highest paid CEO was Bright Health Group's George Mikan. His compensation reached $180.8 million in 2021, a more than 3,000% increase from $5.5 million in 2020. Mikan received $2.3 million in cash compensation, $94.8 million in equity and $83.7 million in options granted. Bright Health Group's stock has plummeted in the past 12 months — falling from $10.31 on August 23, last year to $1.67 on Monday.
Oscar Health CEO Mario Schlosser had the third highest pay with $60.8 million. He also had the largest percentage change year over year, growing his compensation by a whopping 10,674.1% in 2021. He received $600,000 in 2020. Oscar Health's stock was at $6.98 on Monday, a decrease from $12.99 on August 23, 2021.
Mikan had the second-largest percentage change, the report found. Alignment Healthcare CEO John Kao was third with $46 million in 2021, a 1,093.7% increase from $3.9 million in 2020. Alignment's stock fell to $15.9 on Monday from $17.88 on August 23, 2021.
Neidorff, former Centene CEO who died in April, was the only with a decrease in compensation year over year. His pay fell 17.3% in 2021 to $20.6 million, compared to $25 million in 2020. Centene's stock was $96.8 on Monday, an increase from $64.53 on August 23, 2021.
Below are the 10 highest paid CEOs at U.S.-listed health insurers in 2021:
Notably, in the list above, the so-called disruptors of the insurance industry are the ones whose CEOs appear to be winning financially even though their stock performance has left much to be desired.
Picture: Feodora Chiosea, Getty Images
A panel discussion from a recent Microsoft summit offered insights on how tech companies are closely collaborating with the pharma industry as they seek to repair and improve manufacturing supply chain issues exposed by the Covid-19 pandemic.
This content was originally published here.